Gotta love this women. I am fat and from the way things are going I might be fat the rest of my life. BUT I am not a bad person or role model.
Dances With Fat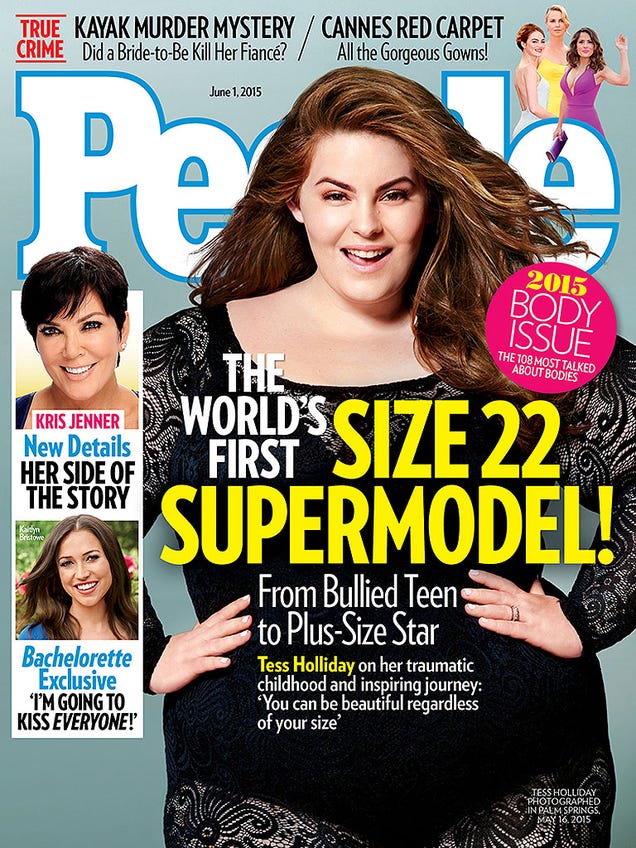 Tess Holliday is a 5'5, size 22 model who is on the cover of People Magazine (like many models before her) for being rocking awesome at her job, which is to let fat women see the clothes that are being sold to us on a body that looks like us.
But heaven forbid we let a woman believe that her achievements are more important than random people's judgments. So queue hand-wringing about the completely ridiculous notion of "promoting obesity," the armchair psychic doctors who can tell someone's health just by looking at their picture, and the won't-somebody-think-of-the-children nonsense about who should and shouldn't be a role model.
Let's begin with the bottom line:  It doesn't matter how fat someone is, or why they are that fat, or what the outcomes of being that fat may or may not be.  We deserve to be treated with respect and we have the…
View original post 878 more words